We Understand - You and Your Business Are Unique
Choose Your eCommerce Strategy
Multiple eCommerce Strategies, designed to help grow your online business. Pick and choose the strategies that works for you.
Empowering Brands And Businesses
SHUPPLE eCommerce platform has been empowering brands and local businesses to launch and manage their eCommerce strategies utilizing various solution strategies available as part of the SHUPPLE ecosystem. Add your brand to the long list of brands already trust SHUPPLE Platform
More than 7000+ Businesses use SHUPPLE
Most forward-thinking companies are growing their business with SHUPPLE. With over 2000 Brands and a robust technology platform that works with partners that streamline your work, automate mundane tasks, so you can focus on your growing your business and leave behind your technology worries.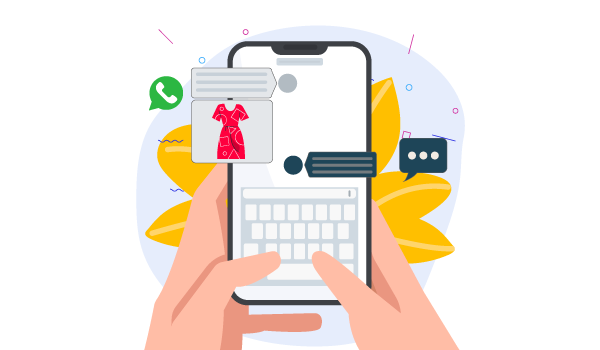 Start Growing With SHUPPLE Today
With tools to make every part of your process more human and a support team excited to help you, getting started with eCommerce has never been easier. All come together in one place.
Setup Your Online Store Now - Free Trial
Register and Launch Your Online Business powered by SHUPPLE platform. Free Trial. No commitment.
SHUPPLE Offers Highly Competitive Pricing
Our Packages
Pick a plan that works for you. Grow faster with us.
Start with the model that best suits your current and future needs. Pick and choose your own business growth strategies or choose our all‑in‑one SHUPPLE package. A new and better way to acquire, engage, retain and grow your customers.
Pay-As-You-Grow
5%
/ Order
Unlimited Products And Catalogues
Marketpace
Webstore
Social Media Commerce
Subscription Model
Rs. 500
/ Month (Paid Annually)
Marketing automation
Email marketing
Landing pages
Social media tools
Blog & content tools
Customer Guide Tools
It provide all type of guides to the customer about how to use the tool perfectly from starting.
Custom Solutions For Businesses
Enterprises
Specific Solution Components for Brand Stores
Local Stores / Kiranas / Small Business
Specific Solutions for Small Businesses