Why Us?
Using Shupple platform you can conveniently places orders to you local shops and get products delivered to you in a matter of minutes. It provides convenience of local shopping, faster delivery and even free delivery from your favourite shops. You can pay Online using multiple payment methods, track your orders real-time, avail local shop offers and more.

85,000+ Products
Choose from a massive range of 85,000 products spread across various categories.

4000+ Brands
Buy products from your favourite brands all under one-roof through our tie-ups with your local stores.
350+ Stores
With over 350 stores in multiple category you will surely get what you need at the right cost.
Are You a Shop Owner? Looking to Grow Your Business?
Sell direct to your customers through Shupple. Display all your products to sell online in a matter of minutes. Accept Online Payments and More. Download the Shupple Shop App and register yourself. Our Representatives will get in touch with you to get your Shop online in few minutes.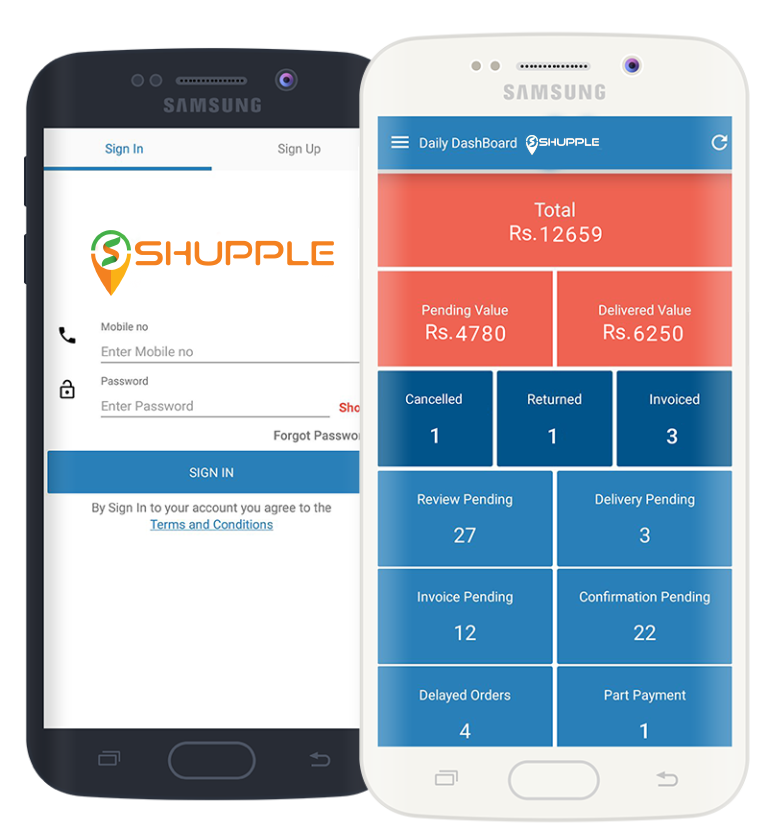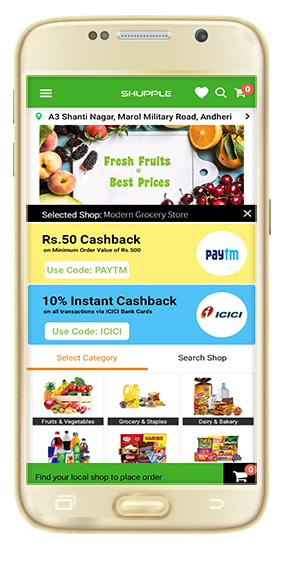 About Shupple
Shop from all your local trusted shops online.
Shupple is a platform for all your neightbourhood shop to showcase & sell their products directly to their customers. Here are some of the benefits that you can get from us:
Search and order at your favourite local shops
Pay online, by cash or using shop credits
Quick delivery in minutes, hours not days
Instant order updates & notifications
Real Time order tracking
More product choices
Easy returns & refunds
Amazing offers & deals
Stay Updated with Us
Download our App to get all exclusive offers, news & updates about our progress in the palm of your hand!
How It Works?
Shupple has been crafted to help save you time and money.
It even helps you shop from your local favourite stores with just your mobile.